Wah Yong (M) Sdn Bhd
24, Jalan Mega 1/7,
Taman Perindustrian
Nusa Cemerlang
Iskandar Puteri,
79200 Johor, Malaysia.

+607-535 3380

Round Slings
Polyester Synthetic Slings --- Round Slings ---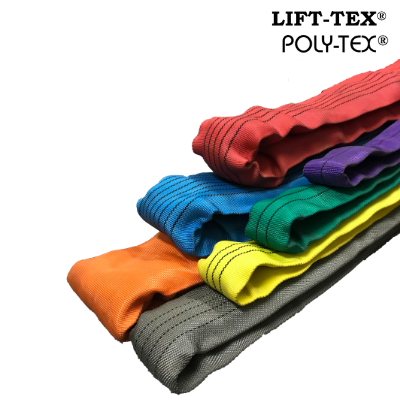 Round Slings
Endless Hank of Polyester Yarn
Brand: LIFT-TEX® (Safety Factor 7) | POLY-TEX® (Safety Factor 6)
A seamless double woven polyester sleeve with an excellent abrasion resistance.
Manufactured from 100% polyester.
Both types of round slings are available up to 30 metres in effective length.
The core comprises an endless hank of polyester yarn.
Colour coded with capacities from 1T-200T.
Mill certificate is issued per batch.
A PVC label bearing an individual serial number, date of manufacture, length intrinsically, W.L.L. and lifting mode information.
Heavy duty webbing protection sleeves can be fitted on request.
Purchase online via https://shope.ee/7pJI0J9Udk
Send us an enquiry ...